Chelmsford Comedy Club
@ The Lion Inn
Main Rd, Boreham, Chelmsford CM3 3JA
About Chelmsford Comedy Club
The Comedy Club is the Original Comedy Club in Chelmsford, we have been bringing Laughter to Life in Chelmsford since 1996 & have been running five star shows ever since. That's 27 years of bringing laughter to life!

If you remember seeing Al Murray, Omid Djaili or Russell Howard at the Cramphorn or Michael McIntyre, Lee Mack, Jack Whitehall, Jimmy Carr, Micky Flanagan at The Waterfront alongside 100's more great comedians, then you have been to one of our shows!
Our famously funny nights are now proudly held at Essex's premier restaurant; the Lion Inn in Boreham, in their state of the art function suite: The Lion House.
Nights out in Essex will never be the same again! Comedians different each show.
Food is available on the nights of our shows allowing you to have a great meal in the Lion Inn Restaurant before you walk through the landscaped gardens into the Lion House function suite for the Comedy show.
Please contact the Lion restaurant direct on 01245 394900

When it comes to live Comedy shows accept NO imitations, be careful ! there are a few coming & going in our beautiful City Of Chelmsford!
Please note: The Official Comedy Club respects & believes in live comedy for all & DOES NOT run any other shows in Chelmsford.

With drink service to your candlelit tables, you can truly relax in the stylish surroundings while enjoying top quality comedy. With FREE parking and the best professional comedians on the circuit gracing The Comedy Club's stage, you know you're in for a fantastic night out!
Have Any Questions Regarding The Comedy Club Chelmsford ?
Please read in full – Thank You

Booking Tickets For a Comedy Club show should be a great experience without any unwanted surprises
Our ticket prices are transparent and made up of three elements:

The Face Value – this is the price agreed with the promoter or organiser of an event. We work hard with promoters to ensure that this is a fair price.
The Booking Fee – this is a charge made to cover the costs of our ticketing service provider, for example the costs of the ticketing software, call centre and our colleagues.
The Fulfilment Fee – this is the cost of getting the tickets to you, so includes things like postage costs.
Q. What is the age restriction to attend this event?
A. Strictly 18+
Q. Is there a dress code for this event?
A. Smart casual or dress to impress

Q. What are the timings for the evening?
A. The doors open at 7.30pm with a show start time of sharp 9pm. If you are eating in the restaurant prior to the show, please ensure you are in The Lion House Function Suite by 8.30pm at the latest. The show will finish approx 11.00pm

Q. How do I book a table to eat before the show at the Lion Inn Restaurant?
A. Please contact the Lion restaurant direct on 01245 394900

Q. How do I purchase tickets for a show at this venue?
A. Tickets are sold online through our secure website, please select a date on the right of this page.
Q. How do I know which Comedians will be performing on the night?
A. Acts performing will be displayed here on the Chelmsford Comedy Club page. Please choose your show date.
Q. My friends and I want to sit all together, but we will be booking separately. Will you be able to seat us together?
A. Seating for the show is pre–allocated and reserved for you before arrival, so its best to book all together in one group. However, as long as you email us & have a confirmation email back from us at least 48 hours before the event we will do our best to seat you all together.

Q. Do I receive a ticket in the post ?
A. When you book online you have the option to pay extra for the tickets to be posted to you but this is not necessary. When you arrive we will ask you for the name the booking was made under. If you are part of a group up to the maximum of 6 people please make sure you know the name of the person who made the booking.

Q. I've purchased ticket & now can't make the show is my ticket/s transferrable
A. Sorry No, we don't refund or exchange tickets for any of our shows – maybe gift them to a friend or family member.

Hopefully that's all the info you need to have a really good night! Look forward to letting your hair down and enjoy a great night of laughter, goodness knows we all need it!
Polite note: Please respect other audience members & remember, what the comedians say on stage is done in pure fun & jest and they just want to entertain and make you laugh. However, if you are of a very sensitive nature and are easily offended then adult comedy shows may not be your cup of tea. Comedy is a personal choice & what you might find hilarious others do not and vice versa. That's variety, that's life!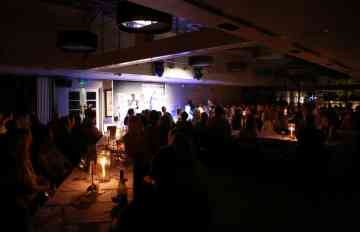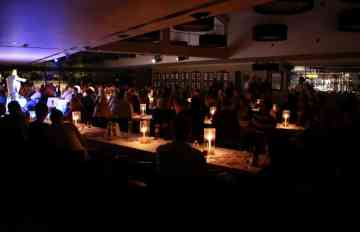 Upcoming Events
Select a date below
Loading map...