RUDI LICKWOOD
Irresistible...he's going to be massive - The Guardian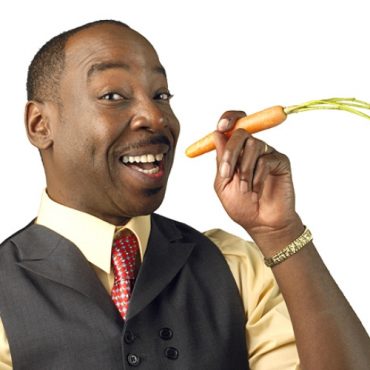 Watch Video
Book This Comedian
As the top black comedian on the UK comedy circuit, Rudi Lickwood is far more than just a stand-up.
Rudi's recent achievements including earning his status in the 'Black 100+' awards for the greatest Black British Achievers, picking up a BECA award for outstanding contribution to comedy, and taking up a high profile request for Rudi to host an exclusive Brit Awards after-show party.
With a super confident playful personality oozing charisma, Rudi's infectious charm has made him a desirable commodity. Using his sense of humour and razor sharp material, Rudi has built an outstanding list of Radio and Television projects alongside his headline performances at esteemed venues across the UK. Recent television and media projects include; Get me the Producer (Ch4) and Funny Business (BBC2), plus a nationwide project with Mediatheme hosting the most comprehensive comedy entertainment system to date. Rudi is currently working the series 'Lickwood' with BAFTA award winning writer Sharon Foster.

Working closely with the Combined Forces Entertainment (CSE), Rudi has toured in Afghanistan, Iraq and Bosnia, keeping the troops entertained all over the world. A charming character, Rudi is loved wherever he performs.Rudi has also presented awards and performed at high profile events for companies such as American Express, British Telecom Heinz, Diageo and Coca-Cola.
UPCOMING EVENTS
Rudi Lickwood will be performing at the following events, don't miss out.
Testimonials of Rudi Lickwood
Irresistible...he's going to be massive
Wembley should just about contain him
Easily the funniest new comic I've seen this year
Observant engaging interactive comic whose routines roll out like warm custard over Spotted Dick.
The Comedy Club Limited do not act as a forwarding address for any of the artistes listed within this website. Due to the Data Protection Act, under no circumstances do we issue any artistes contact details or accept requests for autographs or deal with journalistc enquiries unless the artistes in question have been secured through The Comedy Club for your event.