Milton Keynes Comedy Club
@ The Casino MK
602 Marlborough Gate, Milton Keynes, England MK9 3XS
About Milton Keynes Comedy Club
The Comedy Club Milton Keynes is back !!
The Comedy Club is the Original Comedy Club in Milton Keynes, we have been bringing Laughter to Life in Milton Keynes  since 2000 &  have been running five star shows ever since
We first started at City Limits plus Wonderworld in the Xscape & are now proud to be at The Casino MK
Our famously funny nights are now proudly held at Milton Keynes  premier venue; The Casino MK in their state of the art venue.
The night comprises with 3 of the best professional  comedians from the prestigious UK comedy circuit, plus with each show giving you the chance win great prizes, as you become the comedian with our famously funny Joke Competition.
Thursday Nights out in Milton Keynes will never be the same again!
Have Any Questions Regarding The Comedy Club At This Venue
Please read in full – Thank You
Q. What is the age restriction to attend this event? A. 18 +
Q. What dress code is there for this event? A. Smart casual or dress to impress
Q. What are the timings for the evening? A. All show timings will be listed on the relevant venue page here on our website
Q. How much are tickets to this show? A . All ticket pricing and booking information varies from venue to venue. This is all listed on the relevant venue page here on our website
Q. Ive booked tickets with the venue I wish to attended , but need to amend the booking? A. Please contact the relevant venue direct by using the contact details on their page on our website  
Q. I've purchased a ticket & now can't make the show is my ticket(s) transferrable? A. Please contact the venue direct and ask about their exchange policy
Q. Will I receive a ticket in the post ? A. Some venues do not send tickets out in advance as they do the seat allocation on the day of the show. Please check with the venue direct
Hopefully that's all the info you need to have a really good night! Look forward to letting your hair down and enjoy a great night of laughter, goodness knows we all need it! Polite note: Please respect other audience members & remember, what the comedians say on stage is done in pure fun & jest and they just want to entertain and make you laugh. However, if you are of a very sensitive nature and are easily offended then adult comedy shows may not be your cup of tea. Comedy is a personal choice & what you might find hilarious others do not and vice versa. That's variety, that's life!
Over 18s – Acts Subject To Change.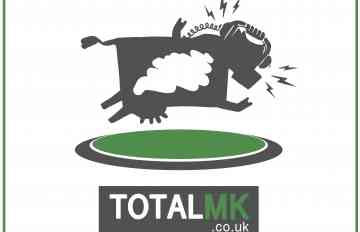 Upcoming Events
Select a date below
Loading map...