STEVE BEST
In a class of his own. - The Times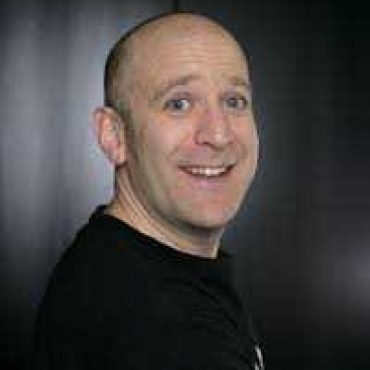 Book This Comedian
Steve Best is very immature and very proud of it. A stunning visual comedian, his unique form of slapstick comedy is backed up with astounding variety of talents.
A truly excellent guitarist, with a particular penchant for the flamenco, he is fluent in Serbo-Croatian and claims to be able to juggle five pilchards while driving a purple tractor. Stand-up Steve Best's own comedic talent is augmented and abetted by a mind-boggling array of gadgets and props to keep his equally immature audience in seat-wetting stitches. Certifiably insane, Steve Best's act can feature anything from blowing up a woman while playing the theme tune from The Deer Hunter to eating balloons and defecating hankies, to DIY dentistry, cutting off his own hand and doing press-ups on his penis. Comedian Steve Best describes himself as "a very funny badger" and claims to very rarely wear underpants unless travelling by hedgehog and even goes so far as to prove the fact live on stage but fortunately without the hedgehog.
A truly diverse comedian, he is equally at home in a sweaty club or a shiny cabaret stage. A particular favourite of The Comedy Club, his performance at the inaugural Comedy Club Variety Night in 1998 is legendary to all who saw it or were regaled by those who did. A veteran of the comedy circuit in Britain, Steve Best claims to have appeared at near enough damn it every comedy club in the country, as well as supporting the likes of Frank Skinner, Craig Charles and Omid Djalili on massive nationwide tours. Steve Best has also taken his unique style of comedy all over the world, performing in such places as Bali, Jakarta, Kuala Lumpur, Cape Town, Bosnia, The Falkland Islands and has recently returned for an uproarious show in Johannesburg in the hope of blagging some free tickets for the World Cup. He also has high hopes of taking his inimitable act even further afield. Talented Steve Best co-produced the show Abnormally Funny People in 2005, conceived to incorporate disabled comedians and actors into the mainstream arena. Steve is the token non-disabled act and is one of two directors of Abnormally Funny People Ltd, set up in 2006. Having already made a documentary about the project for Sky, Steve Best is in discussion with the BBC among others, about putting the show on television. Previous TV credits include The Stand-up Show for BBC1, The Big Stage for C5, Weapons of Mass Distraction for ITV and the short film Life as We Know It for Channel 4 plus numerous others which he hasn't got round to logging yet. The creative Steve Best is currently in the middle of a funny project starring himself, as The Gonk. Watch out for it on YouTube anytime soon. As a talented flamenco guitarist himself, Steve Best names Paco De Lucia as his hero while othher musical faves include Tom Waits, The Beatles, Schubert's impromptu D935 in F minor. Despite claiming not to have a television, he is a fan of Scrubs, The Sopranos and anything else beginning with 'S', which might also explain his professed interest in socks and swinging but not that for any kind of milk products. Steve Best is very immature and we can be thankful for it.
Testimonials of Steve Best
Reminiscent of the late Charlie Chaplin, Best successfully pairs modern anagrams and classic slapstick antics. a mix of brilliant cartoonish slapstick and visual humour that is an outstanding display of comic virtuosity
Steve Best would have made a great medieval court jester. His act is a wonderfully daft succession of stupid props and silly pratfalls - a welcome break from straight stand-up.
Like a children's party entertainer from hell, he seems to be on a mission to squeeze every last laugh out of the crowd with his non-stop gaggery, magic tricks, sound effects, guitar playing, and wonderfully random zaniness. Comparisons with Tommy Cooper are a no-brainer, but Best captures the fervent energy and the utter bonkers hilarity of the late fez-wearing funnyman with aplomb
The Comedy Club Limited do not act as a forwarding address for any of the artistes listed within this website. Due to the Data Protection Act, under no circumstances do we issue any artistes contact details or accept requests for autographs or deal with journalistc enquiries unless the artistes in question have been secured through The Comedy Club for your event.