STEPHEN GRANT
"Stephen was fantastic on Thursday; perfect for what our client was looking for. He created an instant rapport with the crowd and was quick, witty and charming both on stage and off. The guests loved him and everyone involved was thrilled with his performance. We'll certainly be booking him again." - Gareth Owen Sternberg Clarke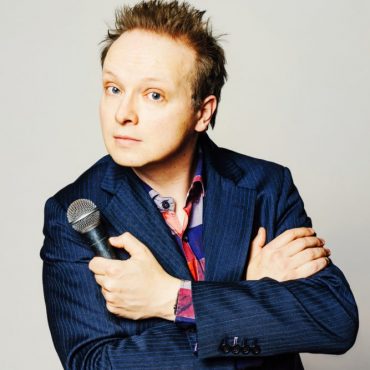 Watch Video
Book This Comedian
Stephen Grant

Stephen Grant is one of the hardest working comedy performers and writers in the UK.  He is the host of the Krater Comedy Club, which has won Best Comedy Venue in the South for an unprecedented 11 times and a regular headliner at the Comedy Store in Leicester Square. He possesses an energy and intellect which combined with his eight years in the corporate world make for a perfect experienced host and entertainer for any event. Clients often return to Stephen for repeat engagements due to his ability to vary his content and material - Often tailoring it specific to the client's requirements and industry.
Stephen is a much sort after writer and has written for Rob Beckett on Mock the Week. He has also written for Russell Kane on Live at the Electric as well as for Lee Nelson's Well Good Show for Avalon TV and Seann Walsh for Channel 4's Stand Up For The Week. Grant was also lead comedy writer for BBC Radio 1, for the likes of Scott mills, Sara Cox & Simon Mayo

"Right from the word go his audience were in fits of laughter as we were subjected to his relentless comedy… comedy bordering on genius."***** Three Weeks
Credits
BBC
- Inside Out |
Channel 5
- Britain's Funniest TV Characters
UPCOMING EVENTS
Stephen Grant will be performing at the following events, don't miss out.
Testimonials of Stephen Grant
"Stephen was fantastic on Thursday; perfect for what our client was looking for. He created an instant rapport with the crowd and was quick, witty and charming both on stage and off. The guests loved him and everyone involved was thrilled with his performance. We'll certainly be booking him again."
"...we had one of the most successful events ever! Stephen, Marc and the band were fabulous! They did everything we asked for and all of our guests enjoyed them enormously."
"Stephen Grant really made our Hospital Star Award ceremony a success. He was as brilliant on stage as he was beforehand behind the scenes- paying attention to details like lighting, the timing of the presentations, and even making sure we included a toilet break halfway through the ceremony! So many of the guests have been talking about how much they enjoyed Stephen's performance. He is a very funny man."
The Comedy Club Limited do not act as a forwarding address for any of the artistes listed within this website. Due to the Data Protection Act, under no circumstances do we issue any artistes contact details or accept requests for autographs or deal with journalistc enquiries unless the artistes in question have been secured through The Comedy Club for your event.