SOL BERNSTEIN
One part Alf Garnett, two parts Mel Brooks, and three parts like nothing you've ever heard - The Guardian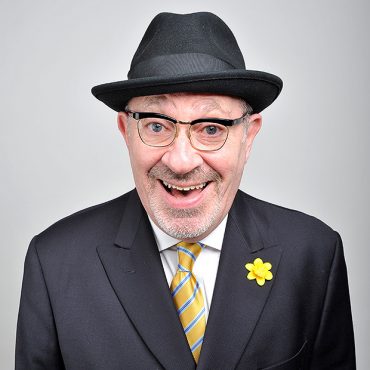 Watch Video
Book This Comedian
Show-biz legend Sol Bernstein is back!! Sol Bernstein is the comic creation of Steve Jameson, a top comedy performer himself.
Sol Bernstein has performed 2 solo show's. ''ALMOST ALIVE'' at the Edinburgh Fringe Festival 2003 winning a ''Spirit of the Fringe award'', and ''ALMOST ALIVE 11'' in 2004.
The legend that is Sol Bernstein escaped the Pogroms in Russia, the Nazis in Germany, and went on to become the World's 1st all-round entertainer.
He's a song and dance man, a comedian, a magician, an actor, a Jazz musician (Sol was rated ''BEST TRIANGLE'' player in the USA in the 50's by performers like Louis Armstrong and Duke Ellington ). Also rated the best impersonator EVER !!
UPCOMING EVENTS
Sol Bernstein will be performing at the following events, don't miss out.
Testimonials of Sol Bernstein
One part Alf Garnett, two parts Mel Brooks, and three parts like nothing you've ever heard
The Comedy Club Limited do not act as a forwarding address for any of the artistes listed within this website. Due to the Data Protection Act, under no circumstances do we issue any artistes contact details or accept requests for autographs or deal with journalistc enquiries unless the artistes in question have been secured through The Comedy Club for your event.