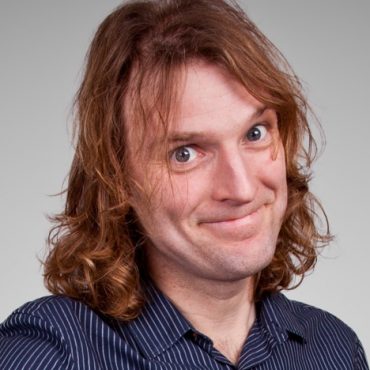 Watch Video
Book This Comedian
Looking like the bass player in a heavy rock band, Midlander Sean Percival is a real in your face comedian, whose act is steeped in the traditions of the working men's clubs circuit as much as it is bang up to date with its upfront attitude. Described by one reviewer with a chip on her shoulder as ''a working man's revenge on the safe, middle-class, politically correct humour that has dominated comedy'', it is actually far better than that.

But what she did get right is that Percival's humour is ''not surreal, it's not wacky, it's just bloody funny

A festival regular and must-see, he performs at the Edinburgh, Glastonbury and Reading Festivals every season and is and also much demand as a scrpt writer, working regularly with likes of Johnny Vaughan for the Capital Radio group.

The Comedy Club Limited do not act as a forwarding address for any of the artistes listed within this website. Due to the Data Protection Act, under no circumstances do we issue any artistes contact details or accept requests for autographs or deal with journalistc enquiries unless the artistes in question have been secured through The Comedy Club for your event.