SAM AVERY
Hilarious - Daily Mail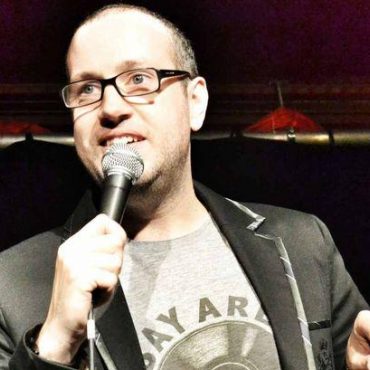 Watch Video
Book This Comedian
Sam Avery wanted to be a rock star. It nearly happened.
Despite being signed up by BMG Records at the age of 17 (he had to resign from his beloved paper round), and subsequent tours with Motorhead and Ice T, the story soon took a familiar turn. Contracts were anulled, money was stolen and before he knew it he was back at the paper shop asking for his fluorescent bag back. He had crap hair anyway.
Subsequent jobs (including a brief stint as a stockbroker) failed to excite him the way the smell of sweat and snakebite had and it wasn't long before he turned to stand-up.
Friendly and enthusiastic, his observational style instantly puts audiences at ease allowing him to regale them with his tales of everyday life.
Sam has gained a reputation for being able to spark the dullest of rooms into life with his warm, infectious humour and quick wit which makes him ideal as either an act or compere.
Credits
-
Testimonials of Sam Avery
Amazing and brutally honest...brilliant
A gifted storyteller, his laidback demeanour and enthusiasm, coupled with an honesty about his naivety and stupidity, make it even more relatable. Avery is equally comfortable laughing at his failings as celebrating his successes. Absorbing, very funny, and one hell of a tale to tell.
The Comedy Club Limited do not act as a forwarding address for any of the artistes listed within this website. Due to the Data Protection Act, under no circumstances do we issue any artistes contact details or accept requests for autographs or deal with journalistc enquiries unless the artistes in question have been secured through The Comedy Club for your event.