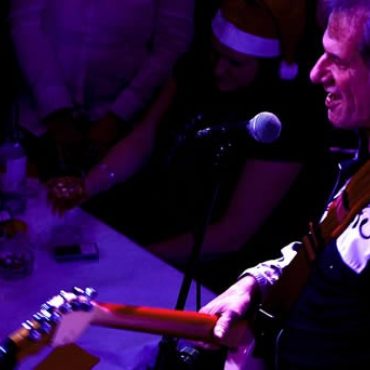 Book This Comedian
The Rock & Roll Comic'', Rick Right is a unique comic and musical talent who stands in a class by himself.

With the uncanny to sing and play any song that has been a major hit over the past 50 years, even if he has never played it before, and has observations and sly as you like sardonic witticisms to undermine every artist hat goes with it. No artist who has ever charted, good or bad, is safe from Rick's barbs.

With a working knowledge of some 10,000 songs, one of the most astonishing parts of his act is the ''Stump The Band'' section where he is nightly challenged to show how much he does know! This is definitely not your typical ''guitar comic'' act.
The Comedy Club Limited do not act as a forwarding address for any of the artistes listed within this website. Due to the Data Protection Act, under no circumstances do we issue any artistes contact details or accept requests for autographs or deal with journalistc enquiries unless the artistes in question have been secured through The Comedy Club for your event.