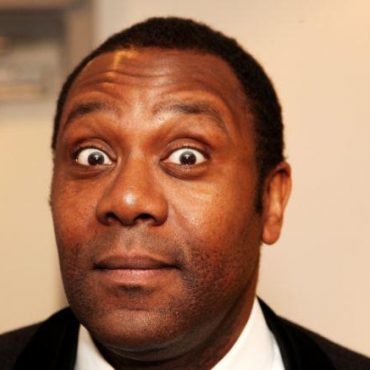 Watch Video
Book This Comedian
Lenny Henry's career spans almost thirty years and counting.

He made a triumphant televisual debut in 1975, when he won the New Faces talent competition at the age of 18.

He anchored the Saturday morning children's show, Tiswas, from 1978 to 1980, using the show to develop his comic persona to great effect.

But Lenny didn't just stick to children's entertainment. He appeared on The Black and White Minstrel Show for five years and then joined the hugely popular sketch show, Three of a Kind, alongside Tracey Ullman.

Lenny teamed up with the Comic Strip in 1980, when he met comedian Dawn French, who would later become his wife.

By 1984, Lenny was ready for his own show and the Lenny Henry Show ran for a decade, becoming hugely popular with audiences.

A return to his stand-up roots followed, with Lenny embarking on the Live and Unleashed shows, bringing him to the attention of

Hollywood.

Lenny took the lead in the Hollywood film, True Identity, with mixed results. But the BBC sitcom, Chef, followed and it was a big

success for Lenny, who also wrote and produced the show.

Critical acclaim followed in 1999, when Lenny acted in the straight role of Ian George in the BBC comprehensive school drama, Hope

and Glory.

He revived his sketch show persona with the show, Lenny Henry in Pieces, in 2000.

Lenny is also famous for being one of the founding figures of Comic Relief. He has won numerous awards throughout his career,

including BBC British Personality of the Year and the Edric Connor Inspiration to Black People Award. One of the gratest and well respected comedians.





The Comedy Club Limited do not act as a forwarding address for any of the artistes listed within this website. Due to the Data Protection Act, under no circumstances do we issue any artistes contact details or accept requests for autographs or deal with journalistc enquiries unless the artistes in question have been secured through The Comedy Club for your event.