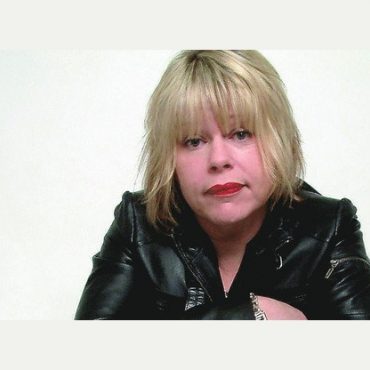 Watch Video
Book This Comedian
Before her first gig in 1993 JoJo had never been on a stage as a performer. Since then she has gone from open spot to late night TV personality, from global fame on the Internet to worldwide comedy icon.
International performances include sold out tours of South Africa, China, the Middle East, Indonesia and both the Sydney and Melbourne comedy festivals. Her strong views had her proclaimed a feminist icon in Cape Town, and quite frankly the laid back Aussies wondered what had hit them. Safe to say she made quite an impact!

During the 40-odd episodes of Funny Business that JoJo wrote and presented she made a name for herself as a chat show host of the old school, that is she let the guests do the talking. Fifteen years as a newspaper journalist taught her you get more out of someone if you shut up. Her guests included Jimmy Cricket, Lee Evans, Jo Brand and Rich Hall.

A sold-out 20 date tour as support to Red Dwarf's Craig Charles quickly got her used to playing 1000+ seater venues, and she has consolidated her success as a stand-up by regularly topping the bills at venues all over the UK.
For Comic Relief she's performed live on the Internet, and is apparently massive in Romania. She also appeared at the London Palladium in aid of the striking Liverpool Dockers

Comedy is her first love but she began her working life while still at 6th form college. Punk Rock happened, and JoJo produced her own fanzine, The Ligger. She interviewed all her heroes, The Clash, Ian Dury, the Sex Pistols, and a million one hit wonders.

The fanzine led to paid work for various music papers including Smash Hits, NME, The Face and Record Mirror. It was a positive review in the latter that led to her being invited to work for Dexy's Midnight Runners as their PA.

After Dexy's she became a bingo caller at Butlins, before returning to journalism. The writing reached it's apex with a showbiz feature-writer's job at the Evening Standard. Her quest for fame via a picture by-line led to her appearing on One Hour With Jonathan Ross. Something that was to stand her in good stead as it was production company Channel X who later approached her and offered her the chance to make Funny Business.

A diagnosis of Repetative Strain Injury combined with an interview with the late, great Bill Hicks, gave JoJo the impetus she needed to take the plunge into the world of stand-up comedy, and she hasn't looked back since.

JoJo made her TV stand-up debut on Craig Charles' late night ITV show, The Funky Bunker, proving to fans of her laid-back presenting style that she could not only talk about comedy, she could do it too. They loved her 'in yer face with a twinkle in her eye' brand of comedy.
Today she combines her love of stand-up with her love of travel, working all over the world. She recently returned to journalism too, becoming a columnist on Sabotage Times.
The Comedy Club Limited do not act as a forwarding address for any of the artistes listed within this website. Due to the Data Protection Act, under no circumstances do we issue any artistes contact details or accept requests for autographs or deal with journalistc enquiries unless the artistes in question have been secured through The Comedy Club for your event.