JIMMY TAMLEY COMEDY VENTRILOQUIST
"A huge thank you to Jimmy Tamley for performing at our 'end of campaign' celebration. He was a great success and made a lasting impression." - British Sugar plc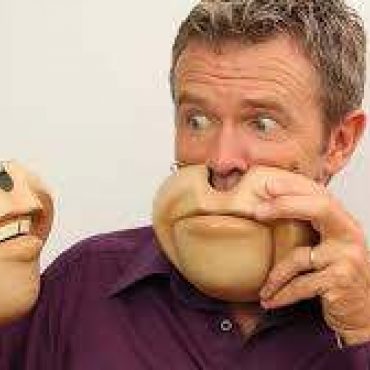 Watch Video
Book This Comedian
One of that rare breed Jummy Tamley is one of the most sought after comedy ventriloquists in the World with a huge array of characters including the comedy classic Lightening Les the underweight boxing champion of the World, Grandad, Charlie baby, Knuckles the biker, Louie the blues and Jim's talent for turning people into dummies – Jim continually challenges the perception of the fascinating art of ventriloquism with the most entertaining audience participation you will ever see! As one of the best technical vents in the World, Jim uses his incredible vocal skills and excellent comedy and characterisation to present a unique performance. His warm approach to the amazing art of ventriloquism and puppetry is something you really don't want to miss.
Credits
- | - |
Sky 1
- 'Stand and Deliver' |
Channel 4
- 'Big Breakfast'
Testimonials of Jimmy Tamley Comedy Ventriloquist
"A huge thank you to Jimmy Tamley for performing at our 'end of campaign' celebration. He was a great success and made a lasting impression."
"Jimmy Tamley without doubt gave us the funniest 50 minutes of our lives. The crowd agreed because they were calling and screaming for more. If you want to be entertained by sheer class book Jimmy Tamley."
The Comedy Club Limited do not act as a forwarding address for any of the artistes listed within this website. Due to the Data Protection Act, under no circumstances do we issue any artistes contact details or accept requests for autographs or deal with journalistc enquiries unless the artistes in question have been secured through The Comedy Club for your event.