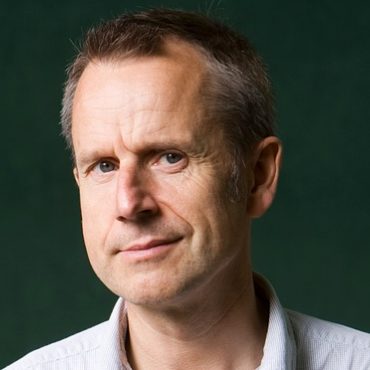 Book This Comedian
Jeremy Hardy is a British alternative comedian.

Hardy is known for his socialist politics coupled with a very English delivery. He won the Perrier Comedy Award in 1988. He is best known for his radio work - particularly on The News Quiz and his long running series Jeremy Hardy Speaks to the Nation. He has recently produced a film Jeremy Hardy vs the Israeli Army. He made his television debut in the late 1980s in various comedy shows including Blackadder Goes Forth, and has also presented a television documentary about the political background to the English Civil War.

To BBC Radio 4 audiences Jeremy Hardy is also famous for his incredibly off-key singing, as showcased in I'm Sorry I Haven't a Clue.

He used to write a regular column for The Guardian but was fired, alledgedly for supporting the Socialist Alliance in his columns.

Jeremey is referd to as one of the 'alternative' stand-up comedians emerging in the late 1970s and early 1980s in comedy clubs over London. In 1987 Jeremy was nominated for the prestigious Perrier Comedy Award at the Edinburgh Festival but was beaten by an act called 'Brown Blues'. A year later he was nominated again, and this time Jeremy won.



The Comedy Club Limited do not act as a forwarding address for any of the artistes listed within this website. Due to the Data Protection Act, under no circumstances do we issue any artistes contact details or accept requests for autographs or deal with journalistc enquiries unless the artistes in question have been secured through The Comedy Club for your event.