JEFF INNOCENT
It should be made law that every British citizen go and see Jeff Innocent, he's that funny - London Evening Standard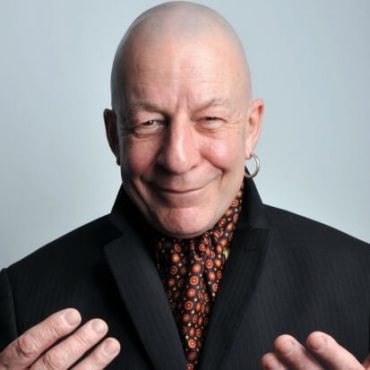 Watch Video
Book This Comedian
"It should be made law that every British Citizen must go and see Jeff Innocent. He's that funny."

Jeff Innocent has reached near legendary status amongst audiences and fellow comedians alike by remaining at the top of his game for over 15 years and continues to cement his status as one of the country's leading acts, and is now very much part of the comedy gentry. Jeff has unique appeal due to his contrast between his east end 'Geezer' appearance and demeanour along with his educated philosophical delivery. Innocent is also a much sought after corporate act. He also appears regularly on TV and radio as a comedian, actor and cultural commentator. He has also written for various publications and lectures on Stand- up comedy at The London Comedy School.
Credits
BBC
- Call the Midwife |
BBC2
- Later with Jools Holland |
SKY 1
- Time & Gentlemen Please |
BBC
- The Stand – Up Show
Testimonials of Jeff Innocent
It should be made law that every British citizen go and see Jeff Innocent, he's that funny
His gags come from his subversion of ethical values by juxtaposing them with his wide-boy charm.
Clever, honest, funny, hugely likeable comedy.
The body of a night club bouncer and the brains of a university boffin
Jeff Innocent is 'The Guv'nor'
The Comedy Club Limited do not act as a forwarding address for any of the artistes listed within this website. Due to the Data Protection Act, under no circumstances do we issue any artistes contact details or accept requests for autographs or deal with journalistc enquiries unless the artistes in question have been secured through The Comedy Club for your event.