HERBIE ADAMS
Funny Bones and inspired lunacy from a very gifted and funny comedian, His Sureness of touch and natural likeability could be a trump card in the highly serious and competitive game of Stand Up! - The Stage Newspaper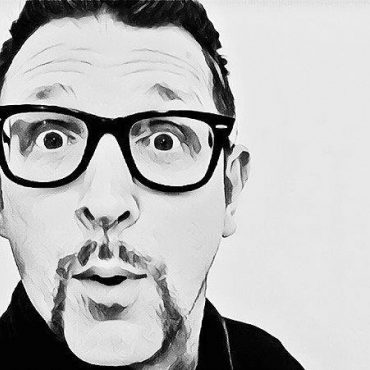 Watch Video
Book This Comedian
Herbie's unique cross-over style combines musicianship, characters, one liners and observational humour making, making him one of today's most sought after and original comedy performers. Performing in his own half hour show for Sky, Herbie has become a force to be reckoned with. 
His comedy antics have also been shown on various TV shows on BBC, ITV and SKY and has taken him all over the UK and around the Globe performing in excess of thirty countries! Herbie got his start in comedy at just five years old, entertaining the customers in his mother's hair salon in Cambridge, creating characters and enchanting the ladies trapped under the dryers. Since those formative and crucial years, he toured as a drummer/percussionist, playing with a diversity of musicians from bands such as Dio, Groove Armada and Dizzy Rascal. But it was during one particular performance when, (to a wave of laughter) he fell off the drum riser... before finally becoming a full-time comedian in his twenties, when he wrote and performed his first one-man show. Since then, his work has taken him around the world and all over the UK in radio, television, stand-up clubs, universities, music festivals and in theatre. Now with a mix of music, surreal characters, sharp one-liners and observational comedy he's established himself as a popular headliner on the comedy circuit today. Herbie lives in London, on the edge of insanity.
Testimonials of Herbie Adams
Funny Bones and inspired lunacy from a very gifted and funny comedian, His Sureness of touch and natural likeability could be a trump card in the highly serious and competitive game of Stand Up!
Herbie's appearance was just what we were looking for. A very funny clean act which appealed to the adults and kids alike. Many thanks for all your help"
The Comedy Club Limited do not act as a forwarding address for any of the artistes listed within this website. Due to the Data Protection Act, under no circumstances do we issue any artistes contact details or accept requests for autographs or deal with journalistc enquiries unless the artistes in question have been secured through The Comedy Club for your event.