DALISO CHAPONDA
"Laugh after laugh after laugh" - Amanda Holden BGT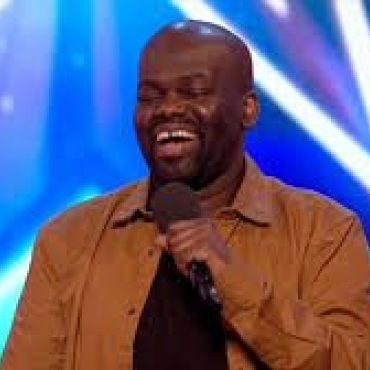 Watch Video
Book This Comedian
Daliso began his comedy career in Canada with the acclaimed one man show 'Feed This Black Man'. Following this, he began honing his craft in comedy clubs across Canada. Highlights included appearing on the Trans Canada Comedy Trail TV show and perfoming a One-Man character comedy about a torturer titled 'Incisions'.
Before leaving Canada Daliso appeared in the 2005 Just For Laughs Comedy Festival and he used this exposure to secure an agent in South Africa. After 6 months touring the South African comedy scene he moved to England. He regularly appears in comedy clubs and theatres across the UK. He is a versatile comedian and in one week performed a filthy set in Silhouettes Strip Club in Birmingham and then, two days later, did an all-ages one hour show about faith and family in the 2007 Greenbelt Christian Fetsival. 'Everything is funny,' he told a reporter from iafrica.com. 'Why restrict yourself?'
Daliso has also been known to jump on planes and tell jokes anywhere on the globe (even on the planes - whether the passenger next to him wants to listen or not). He has been part of the Melbourne,Edinburgh and Cape Town Festivals.
In addition to Stand up Comedy, Daliso is also a prolific fiction writer. He has also published science fiction, murder mysteries, erotica, literary fiction, religious fiction and fantasy fiction in numerous magazines and anthologies. In 2002 he was a finalist in the L. Ron Hubbard Writer's of the Future Contest and in 2006 he was short listed for the Carl Brandon Society Award.
AS SEEN IN THE FINAL // BRITAIN'S GOT TALENT 2017
OVER 8 MILLION VIEWS ON FACEBOOK
9 MILLION VIEWS ON YOUTUBE
Credits
Paramount Comedy
- The World Stands Up |
ITV
- Britains Got Talent
Testimonials of Daliso Chaponda
"Laugh after laugh after laugh"
The Comedy Club Limited do not act as a forwarding address for any of the artistes listed within this website. Due to the Data Protection Act, under no circumstances do we issue any artistes contact details or accept requests for autographs or deal with journalistc enquiries unless the artistes in question have been secured through The Comedy Club for your event.