BOB MILLS
Just a quick note to thank you for arranging the legend that is Bob Mills for us on Thursday night, all went fantastically and everyone found him really funny. Once again many thanks! - QBE Insurance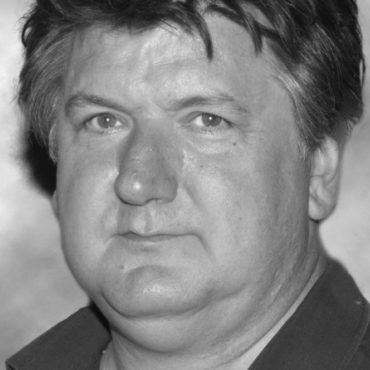 Watch Video
Book This Comedian
A favored regular pundit on Radio Five's Fighting Talk as well as Radio 4′s News Review plus Talk Sport – and really there aren't many acts that can straddle both those worlds.
Bob also co-hosts ESPN's football show 'On The Ball' and a favored act on our Funny Fokkers Comedy Tour for The RAF.
Of course, it would be silly not to mention Bob's illustrious past, from the aforementioned In Bed With Medinner to the cutting edge marvel (some would say it was just a little ahead of its time) that was 'The Show' – a reality show exposing the back and front stage antics of the chat show game.
There's so much that Bob Mills has achieved it really puts most other acts to shame… over a hundred episodes of the cult student show Win, Lose or Draw (check out the guest roll call for that show! Denise Van Outen, Nick Hancock, Lionel Blair, Davina McCall, Ricky Tomlinson…um Bobby Ball…); Wrote two series of Bob Martin for Barrymore; Two different series for Robson Green – Christmas Lights and Northern Lights.
As seen in:
Win, Lose or Draw ITV Games World Sky1 In Bed with Medinner ITV The Show ITV There's Only One Brian Moore LWT Dial Midnight LWT Not A Lot Of People Know That BBC1 BAFTA Nominee- Pierrepoint

Testimonials of Bob Mills
Just a quick note to thank you for arranging the legend that is Bob Mills for us on Thursday night, all went fantastically and everyone found him really funny. Once again many thanks!
Bob Mills was fantastic. I hope he had just as good time as the Welsh Guards mess members did that evening. Thank you so much for all your help and pass on our utmost gratitude to Bob for the excellent evening's entertainment.
He was tremendous! Incredibly funny and on point, the guests were actually banging on the table with hysterical laughter he totally drew the crowd in. Everyone without exception was absolutely cracking up! The raucous applause he received at the end was a true reflection of how he was received. - Bob was instrumental in making the evening memorable and a HUGE success
The Comedy Club Limited do not act as a forwarding address for any of the artistes listed within this website. Due to the Data Protection Act, under no circumstances do we issue any artistes contact details or accept requests for autographs or deal with journalistc enquiries unless the artistes in question have been secured through The Comedy Club for your event.