BEN VAN DER VELDE
Exquisite comic timing . . . wonderfully clownish physical comedy - British Theatre Guide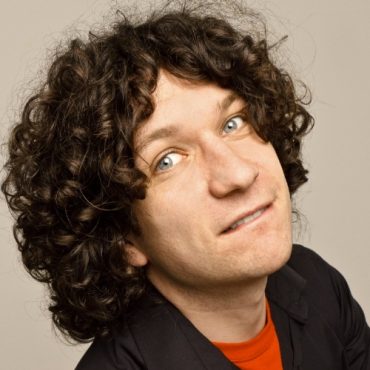 Watch Video
Book This Comedian
Ben has been dizzying himself on the stand-up merry-go-round for the past five years.
"a sharp and crafty gagsmith, with wittily obtuse takes on...an impressively wide range of topics...bringing flair and confidence to them all. " Steve Bennett, Chortle (November 2011)
"Whipsharp...with an air of mischievous mayhem...his hit rate is impressive, while his in-the-moment style creates a buzz of excitement in the room...a life-giving compere." Steve Bennett, Chortle (February 2009)
"Highly promising...an accomplished comic." Time Out
"Ben compered my 400 capacity Live at The Regal club in Oxford, to a fairly rowdy Saturday night crowd there to see Jim Jefferies. He did an excellent, professional job and considering the crowd control involved I was impressed that he managed to get jokes in and get big laughs out of a drunk audience. Despite being a relatively young act I'd say he's definitely at a point that the larger chain clubs should be trying him out as a compere." Paddy Luscombe, FBS Productions
Testimonials of Ben Van der Velde
Exquisite comic timing . . . wonderfully clownish physical comedy
Left the audience beaming from ear to ear with satirical quips and hilariously sinister tales
Flaunted his razor-sharp wit to hilarious effect leaving the audience bent over double
The Comedy Club Limited do not act as a forwarding address for any of the artistes listed within this website. Due to the Data Protection Act, under no circumstances do we issue any artistes contact details or accept requests for autographs or deal with journalistc enquiries unless the artistes in question have been secured through The Comedy Club for your event.