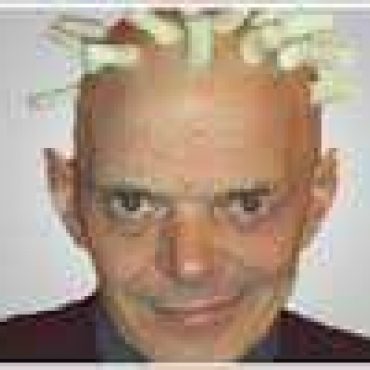 Book This Comedian
Born in 1947 in Manchester, comedian Andrew Bailey is a veteran of London's original Comedy Store, Bailey describes himself as ''a clown who deals in the dark side of things''. Since the 1970s his stand-up comedy work has included many characters, including the manic clown Podomovski and Brian the finger puppeteer, who creates intense drama with finger-puppets heavily influenced by Pinter and Chekhov. Art Monthly once said: ''He trod with abandon the line between genius absurdity and juvenile nonsense.''

The element of risk sums up Andrew Bailey's stand-up comedians performance style. Regularly seen at the Comedy Store in the Saturday-night gong show, British comedian Andrew Bailey presented himself as somebody on a job-creation scheme for finger puppeteers. He is always very original. He is overlooked because he doesn't fit into any box - he is a comic, artist, performer and musician. The only box he fits into is Andrew Bailey. He is not very good at exposing himself and being hard-nosed either. He is a fleeting, flitting creature and hard to pin down, but he is a true comic and artist.
The Comedy Club Limited do not act as a forwarding address for any of the artistes listed within this website. Due to the Data Protection Act, under no circumstances do we issue any artistes contact details or accept requests for autographs or deal with journalistc enquiries unless the artistes in question have been secured through The Comedy Club for your event.